What's the difference between AWD and 4WD?
What is the difference between All Wheel Drive and Four Wheel Drive? The simplest answer
What's the difference between 4wd and awd? It's a question we've all had to figure out at one point or another, and there's no shame in asking for clarification on the subject. After all, they sound roughly the same, right? All wheels? There are four of them driving, so isn't that all of them?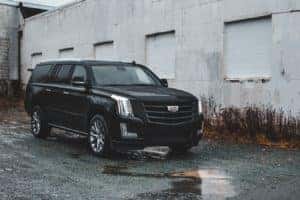 The answer is simple and easy, but there are a plethora of different ways that Four-Wheel Drive and All-Wheel Drive systems operate that are specialized for the intent of the vehicle. Some trucks are meant to conquer every piece of terrain in sight, but some aren't. -and, likewise, some cars just need the capability to drive through snow and harsh road conditions, while some are perfectly fine and purpose-built for sunny-day optimal weather driving only. 
Typically, but not always, all-wheel drive is meant to get you through tough weather conditions or limited stretches of less-developed roads. When you're looking at hardcore offroaders like what you'd take out to Little Sahara park in Oklahoma, you're not typically considering bringing an AWD Volkswagen Tiguan out for dune-riding.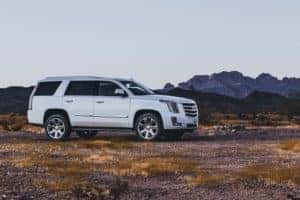 This is why you'll often see sedans, crossovers, coupes, and hatchbacks with AWD systems, because they're not meant for mudding, blazing new trails, or rock-crawling. They just need to be able to handle entry-level situations. Last year, when we had the massive ice-storms sweep Oklahoma and cause untold destruction to roads, it was almost critical to have more than a front-wheel or rear-wheel drive system, as the road conditions were slick and dangerous. 
Life doesn't just hit pause when the weather takes a turn for the worst, however, and the Okies who had something like a Honda Pilot with AWD were able to safely and efficiently navigate to work, the grocery store, and Byrons.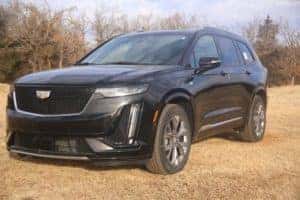 If you're looking to head out to some local Oklahoma ORV parks or quasi-legally explore the trails behind electric lines, you're likely looking for a 4×4 system.
What's the difference between 4×4 and 4WD? Not a thing. It's just a matter of semantics, and people will understand what you mean regardless of which you use. Hardcore offroad vehicles like the Wrangler Rubicon, Ram Power Wagon, and the new Ram TRX all come with four-wheel drive because they're more than just snowry road handling machines. Every now and then you'll run into a 4WD sedan, like the exceptionally odd AMC Eagle, but that's moreso the exception than the rule.
That's the difference between 4WD and AWD, and we hope you'll use your newfound knowledge when you visit us to find your next adventure vehicle. 
View our full inventory of
new
and
used
AWD and 4WD vehicles here