Making a Real, Local Difference
We all like the thought of donating money or time.
It's much easier to think about it than to do it, though. With so many worthy causes out there it can be easy to become desensitized to the impact we could make at any time. How many times have you been driving through Edmond and seen someone selling The Curbside Chronicle on, well, the curb? There are opportunities to make a difference in front of us daily, and due to that we often look past them.
We're asking you to shift your paradigm.

We're raising money for our veterans via Midwest Jeepfest. This isn't some faceless national charity, this for Paralyzed Veterans of America, Mid-America chapter. The funds raised do not go to the national organization. The funds raised are specifically for our local chapter and for veterans like our friend Bill.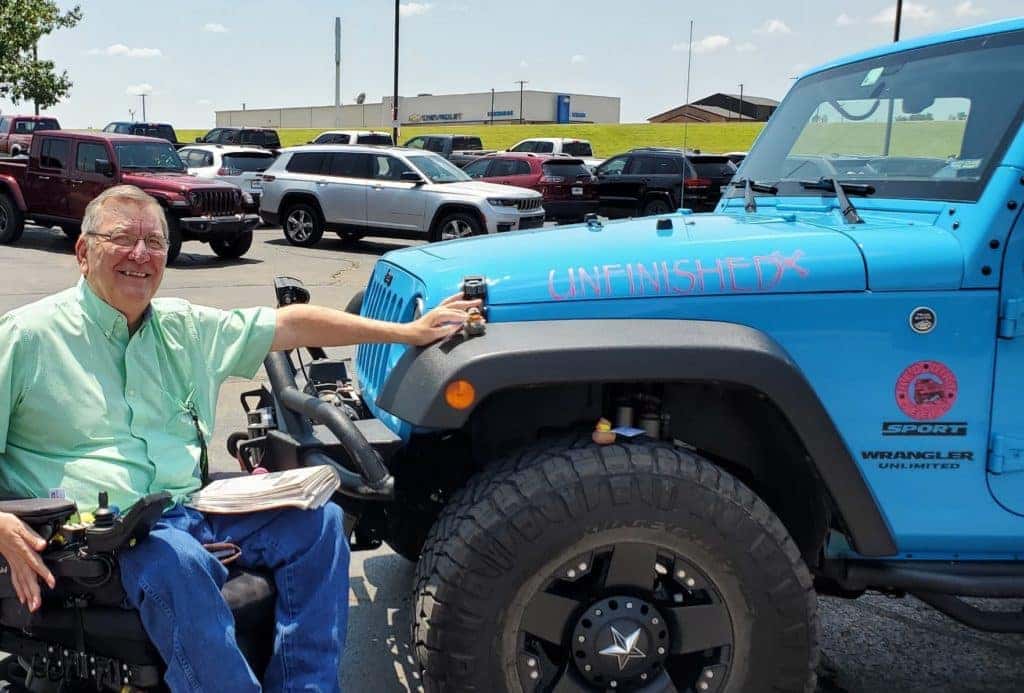 Don't worry, we're not going to push the hard sell on you because that's not who we are, but we do want to give our best effort to help our vets.
We've had folks donate anything from $5 all the way to $200, but we have sincerely appreciated every single donation because it's helping us reach our goal of $20,000 raised for our veterans through Midwest Jeepfest 2021.
We hope you'll consider stepping up and joining us in our efforts to make a difference.
There are a few different convenient methods to donate. You can donate through our PayPal here, donate through Venmo @JohnVance-AutoGroup, or donate by check mailed to PO Box 400 Guthrie 73044.
100% of ALL money raised will be given directly to our local chapter of Paralyzed Veterans of America.