Rodeo Champion Clint Graves Visits Vance In Guthrie
Up and coming champion cowboy visits sponsor John Vance Auto Group in Guthrie
Clint Graves, winner of the 2021 John Vance 19-and-under Tie-Down Roper Award, came by Vance in Guthrie for a press and fan meet and greet.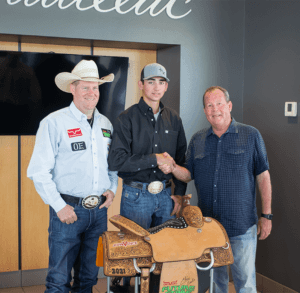 Clint is a young man from Oxford, Kansas who is being touted as a champion in the making. Recently, on July 14th, we got the chance to spend some time with Clint, and we were thoroughly impressed by his professionalism. During a photo op with the Vance-branded saddle, John Vance himself was able to meet this rising star.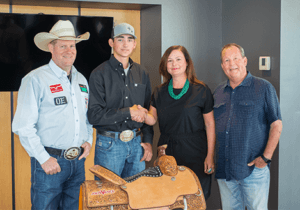 The John Vance Auto Group has been a sponsor of Lazy-E Arena in Guthrie since 2015, and we're thrilled at the opportunity to be closely involved with a major sport and with such talented folks as Clint. We stay involved in our local community by sponsoring events like Red Brick Nights in downtown Guthrie and by hosting events like Midwest Jeepfest 2021 which directly benefits Paralyzed Veterans of America, Middle-America chapter.
Rodeo culture is so important to the state of Oklahoma, and the Lazy-E Arena consistently drives traffic and economic growth to our city of Guthrie.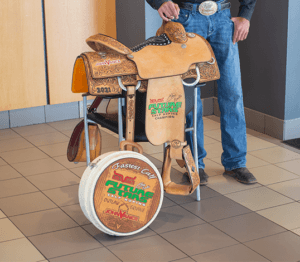 We highly recommend taking a trip to Guthrie, Oklahoma to enjoy the bevy of unique experiences that make this little town so special