The 2023 Cadillac Lyriq in Edmond, Oklahoma
The 2023 Cadillac Lyriq – specs, release date, and pricing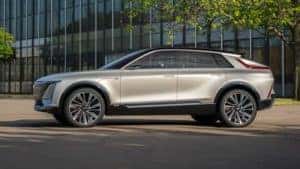 It's no surprise that the automotive landscape is shifting over to an electrically-charged direction, and that can be a large change for people, but it's being made easier by vehicular Goliaths like Cadillac presenting ICE-like offerings.
The all-new 2023 Cadillac Lyriq in Edmond, Oklahoma is the natural evolution of the sports utility vehicle in a world of battery electric vehicles.
What's the range of the Cadillac Lyriq in Edmond, Oklahoma? Cadillac is claiming 300+ miles on a full charge, which is an exceptional range that'll allow for this new vehicle to mesh with your life and habits seamlessly. 300 miles should be enough range for you to commute to work all week according to the average American commute distance, and it'll even allow for some weekend exploring before it's time to "refill". In fact, Cadillac XT5 owners travel roughly 40 miles per day, so you could theoretically get over seven days of driving without stopping to take a breath.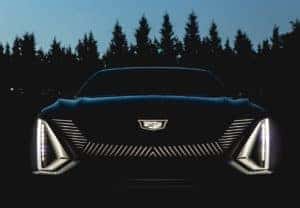 View our new Cadillac inventory here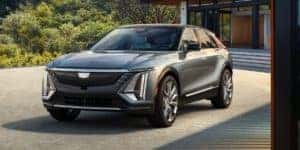 How much does the new Cadillac Lyriq cost? This new Cadillac EV is expected to start at around $59,000 with the price rising for different options and choices.
The 33-inch diagonal advanced LED display in the 2023 Lyriq in Edmond, Oklahoma allows for a complete digital experience in your vehicle, one that will further enhance and upgrade your driving experience. Available Super Cruise tech brings extreme driver assistance technology to Cadillac's new flagship SUV.
A full glass roof is just one of a host of high-end ingredients that come together to form this magnificent offering from Cadillac. There's even a miniature light show to greet you when at your ingress and egress from this experiential ride.
Check out our full inventory of new Cadillacs here.