---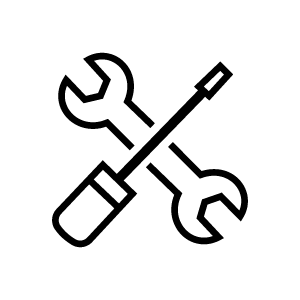 Our Tire Sales & Maintenance Offers
Help You Save
Your vehicle's tires are critical to its overall safety, control, and performance. As the only parts of your vehicle that have consistent contact with the road, your vehicle's tires need to be properly maintained. That's where we come in. Our service center provides valuable tire sales offers and tire deals to ensure your vehicle's tires are in good condition. That means you can save each time you have your tires serviced here. You can also save each time you purchase tires from us. Our team of Cadillac-trained technicians can provide your vehicle with top tire service from start to finish. Discover why we are the choice for Guthrie area Cadillac drivers.
To ensure that your vehicle receives top service, we have a state-of-the-art facility with the most advanced equipment and tools. You can be sure that your vehicle will receive top-quality service from start to finish. Our service center team is dedicated to providing your vehicle with service up to Cadillac's high standards.

Quality VIP Customer Service While You Wait
Is What You Can Expect at John Vance Cadillac
Our Guthrie tire specials are just one of the many reasons why Cadillac drivers choose us. Our service center is also renowned for its high standards when it comes to a top customer service experience. Whether you require a courtesy vehicle or need a special request handled, our service center team is ready to assist you. We also have a comfortable waiting lounge where you can enjoy Wi-Fi, flat-screen TVs, and complimentary snacks and drinks while you wait. We're always ready to make your service center experience a first-class experience every time you visit us. Be sure to visit us today for top tire service.